Print out the coupon below and present to us to receive your $100.00 off on paving.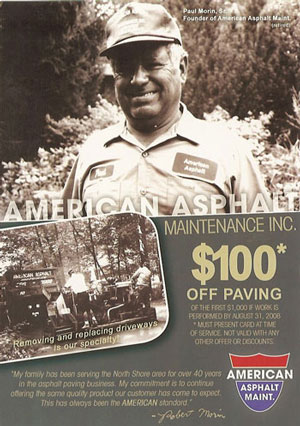 Coupon expires August 31, 2023

COUPON MUST BE PRESENTED AT TIME OF SIGNING PROPOSAL OR WILL NOT BE ACCEPTED!
INVOICES PAID BY CREDIT CARD MAY NOT USE COUPON.
We accept Visa, MasterCard and Discover
CREDIT CARD LIMIT $5,000.